Washing Machine Repair Lake Charles LA
Lake Charles, Moss Bluff, Sulphur, Carlyss, Westlake and all of Calcasieu Parish
What to do if you need washing machine repair service? Immediately Call AppliancePro to schedule a service call.
The Top 5 reasons most Washing Machines Break Down
What to do if your washing machine is not working?
A washer problem that is not quickly resolved can sometimes cause more damage to your appliance or even water damage to your floor or surrounding walls. No matter what problems you have with your washer, AppliancePro Lake Charles LA service experts can repair your washer so that you can enjoy a machine that works like new. In case of problems with your washer, immediately contact one of our experts. You can count on our skilled washing machine technicians to perform a fast and efficient repair. With AppliancePro, you will never have unpleasant surprises, either in terms of work done or price! We work with confidence knowing we will satisfy our customers. Our priority is to offer you a quality service quickly and at a competitive price.
Call today if you have any questions or would if you would like to schedule washing machine repair service – (337) 313-2066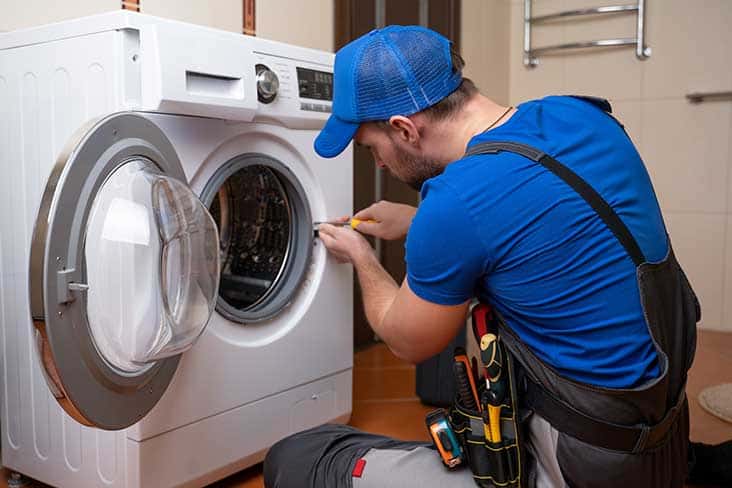 NOTICE BEFORE YOU SCHEDULE:
Due to the unpredictable nature of repair(s). Service Calls are scheduled for either BEFORE NOON (Choose 8am for 8am to 11:59am) or AFTER NOON (Choose 12pm for 12:00pm to 5:30pm).